When opening a new ticket with FileCloud, you will be required to provide the following information:
1.      Log in with your email address at help.filecloud.com. If you don't have an account, you can create one for free.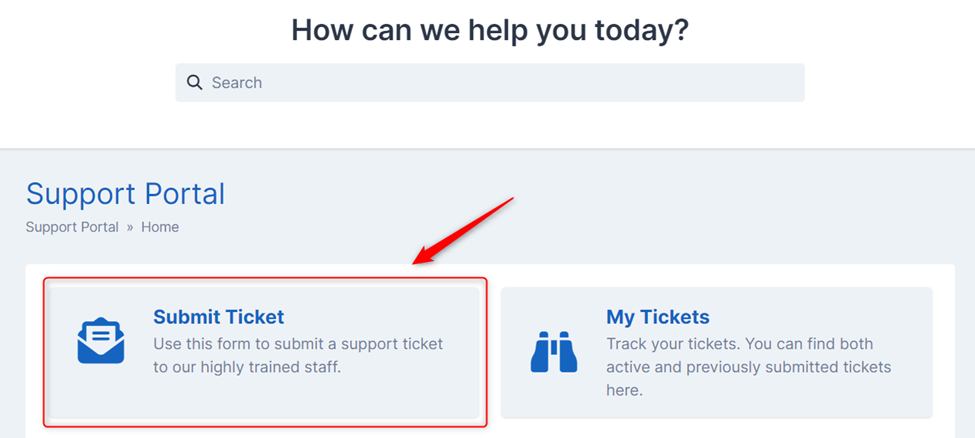 2.      Create a new ticket (choose the department).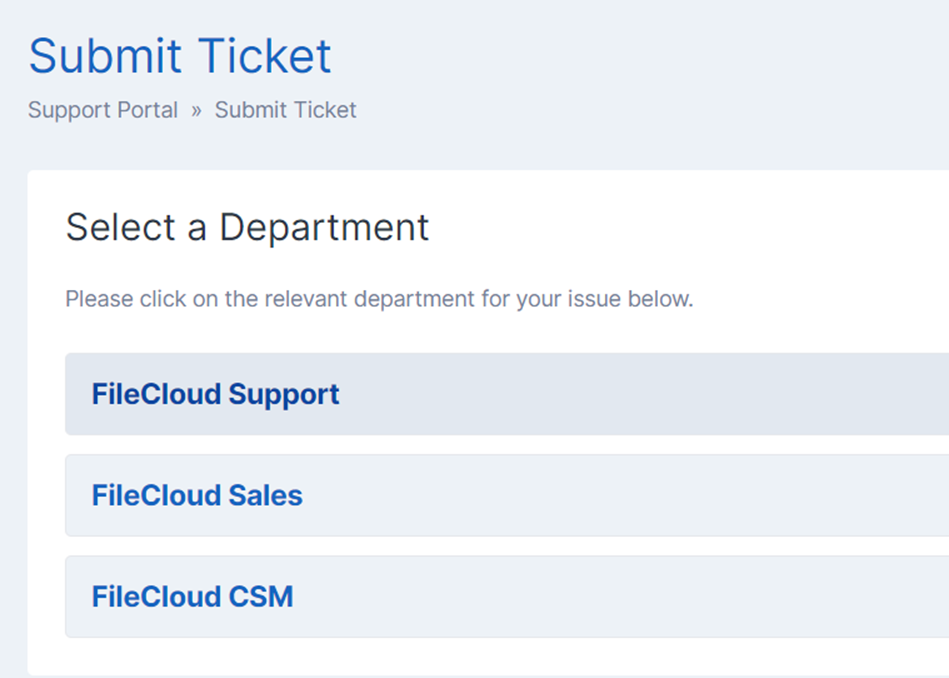 3.      Provide the ticket information.
       a.      Choose a priority for your ticket.
       b.      CC: add any email addresses you want to copy on every ticket response.
       c.      Title of the question or issue reported.
       d.      Description of the question or issue reported.
       e.      Please include any logs, screenshots, or videos you want to attach (less than 10 MB). If they are larger than 10 MB, we will provide you with a link to upload the files.
       f.       A Valid license key.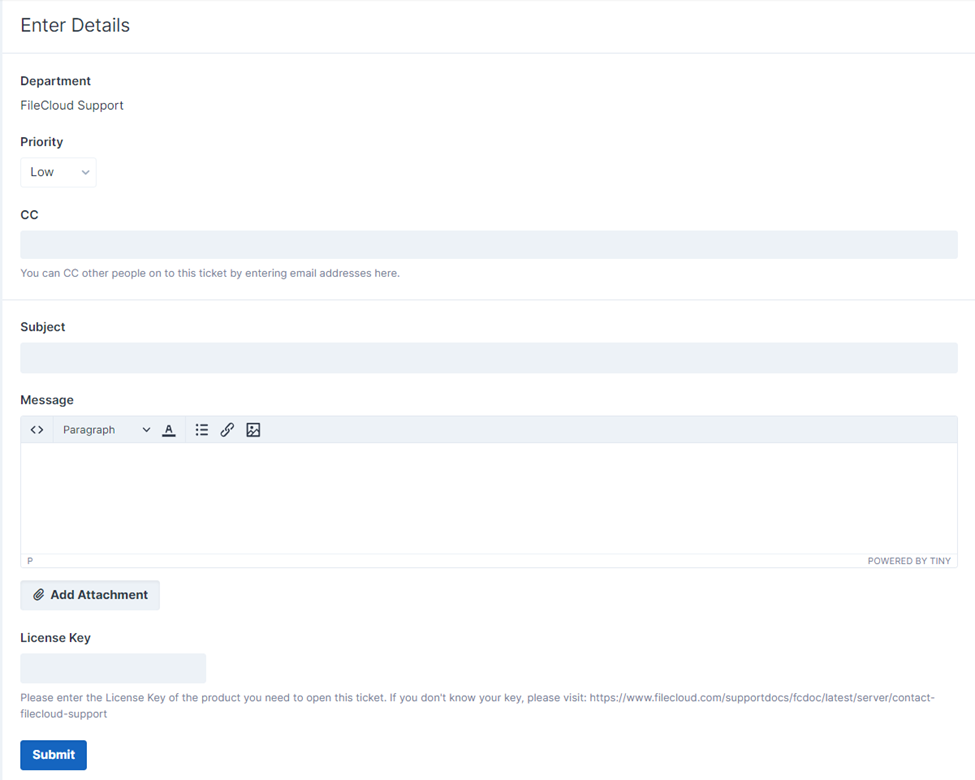 Where do I get my license key?
1.      Visit portal.filecloud.com and log in with your FileCloud Customer portal credentials; if you do not have access to this, please contact your company FileCloud administrator.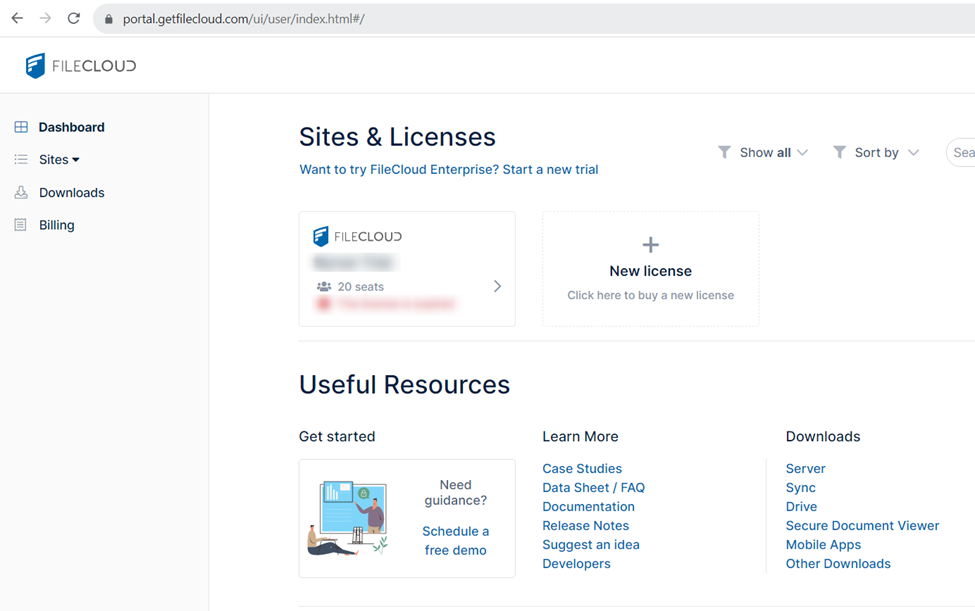 2.      In the left menu, expand the site's section. Click on the product for which you need your license key.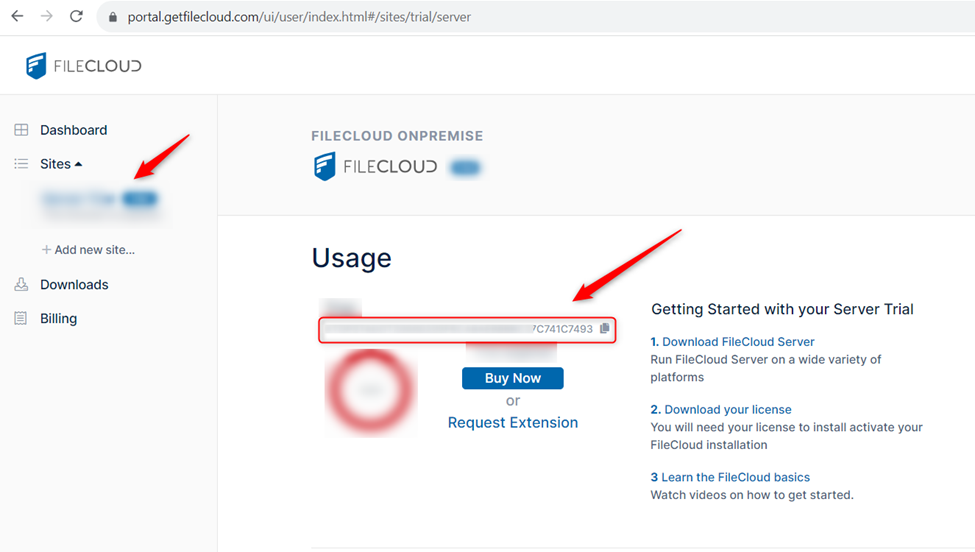 3.      Copy the complete license key from this section or click the "copy" button on the right of the key.
      a.      If you purchased FileCloud through a third-party reseller, they will be able to provide a valid license key for your product.
      b.      If you are a FileCloud Service Provider customer, please do not hesitate to contact your provider for support.
4.      Use the copied key to create a ticket.
UPDATE:
If you want to save your License Key in your account to avoid filling this up every time, you can go to your account settings: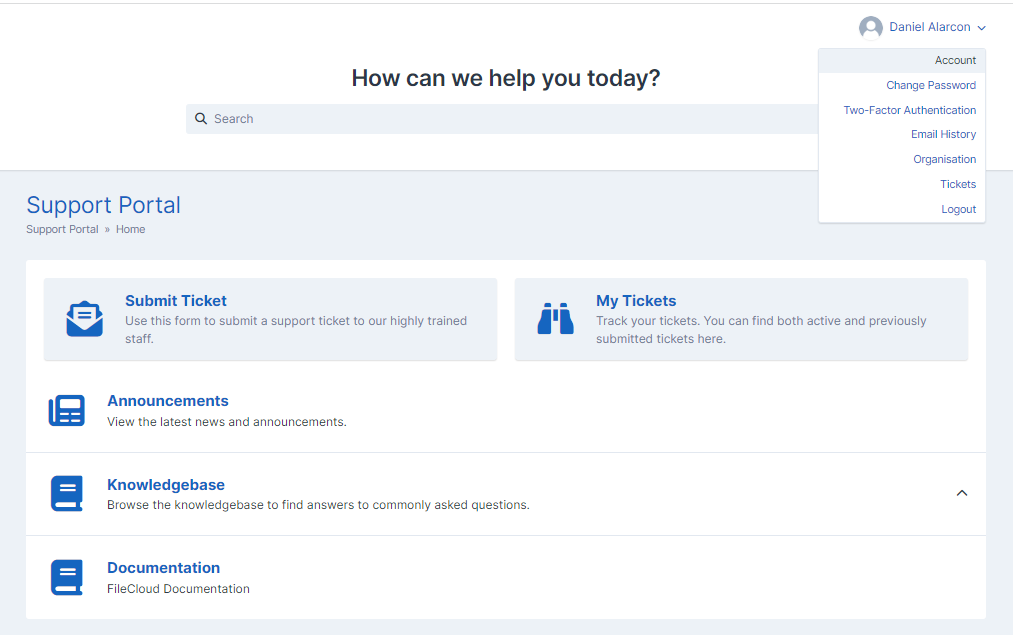 And save your license key there:
Hit "Save".
When you open a new ticket, the License Key will be pre-filled for you.