To: Customers With FileCloud Server Deployed on Red Hat Enterprise Linux (RHEL) 9
The latest updates to RHEL 9 have created a licensing issue that impacts all production, trial, and community edition instances running on this operating system. 
Issue
FileCloud licensing leverages SHA-1 for license encoding and verification.  The message digest algorithm SHA-1 has been replaced by SHA-256 in RHEL 9.
While still available in the system, Red Hat has decided to disable SHA-1 by default, preferring the more secure SHA-256 algorithm instead. As a result, FileCloud licenses cannot be processed.
Impact
If you are running FileCloud Server on RHEL 9 and perform the latest package update on your Linux installation, you will be presented with the message, "Invalid License" and users will be unable to log in.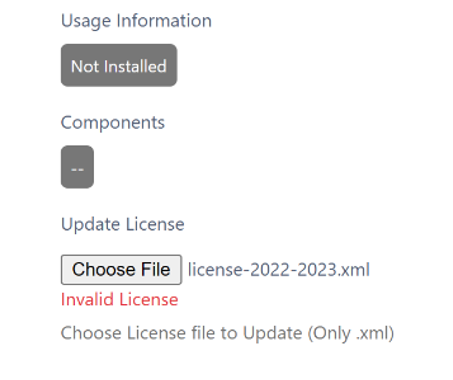 Workaround
The current workaround to allow FileCloud licenses to function properly on RHEL 9 installations is to bypass the new operating system hash algorithm defaults by taking the following steps: 
1)    Open /etc/pki/tls/openssl.cnf
2)    Append the following lines to the end of the file:
[openssl_init]
alg_section = evp_properties
[evp_properties]
rh-allow-sha1-signature = yes
3)    Reboot the server.
Status
A permanent resolution to this issue is currently pending. We will provide further updates as soon as they are available.